TRADEMARC ENGINEERING was established in 1999 and is committed to providing our customers with quality, service and maximum satisfaction. Our company offers European quality approved, warehouse lifting equipment, which are manufactured with German engineered components. Our portfolio includes pallet trucks (manual and electric), stackers, high lift scissor trucks and lift tables, trolleys etc. We can custom-make to our client needs and offer premium and reliable s...
Featured Products
Lift speed, laden/unladen 0.06m/s
Lowering speed, laden/unladen 0.05m/s
Max. gradeability, laden/unladen 7/10%
Service brake Electromagnetic
Drive motor rating 1.2kw
Lift motor rating 1.75kw
Battery voltage/nominal capacity 24/270v/Ah
Battery weight 190kg
Battery dimensions(L*W*H) 480*245*400mm
Sound level at the driver's ear acc. to DIN12053 70dB(A)
Electric pallet truck QBA-Mini
Drive type Electric
Operation type Walk
Load capacity 1400kg,1800kg
Load centre di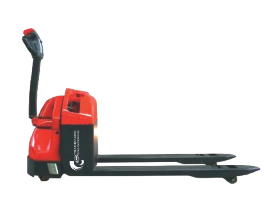 Capacity 350kg
Max. lifting height 800mm.
Use for steel and plastic drum, with diameter 70~600mm.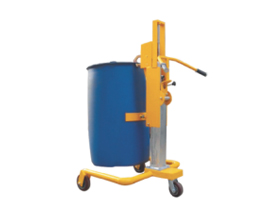 Model (double scissor) DGS1001 - DGS2001 - DGS4001
Load capacity/rated load 1000 - 2000 - 4000
Max.lift height 1780 - 1780 - 2050
Min.height of table 305 - 360 - 400
Table size 1300*820 - 1300*850 - 1700*1200
Service weight 210 - 295 - 520
Base size 1240*640 - 1220*785 - 1600*900
Rise time 35-45 - 35-45 - 55-65
Electrical source parameter 380V/50HZ - 380V/50HZ - 380V/50HZ


Model (single scissor)DG1001 - DG2001 - DG4001
Load capacity/rated load 1000 - 2000 - 4000
Max.lift height 900