TRADEMARC ENGINEERING was established in 1999 and is committed to providing our customers with quality, service and maximum satisfaction. Our company offers European quality approved, warehouse lifting equipment, which are manufactured with German engineered components. Our portfolio includes pallet trucks (manual and electric), stackers, high lift scissor trucks and lift tables, trolleys etc. We can custom-make to our client needs and offer premium and reliable s...
Featured Products
Model Bda Series
Load Capacity Q(Kg) 1000/1500/2000
Load Center C(Mm) 400
Wheel Base Y(Mm) 1145
Weight (With Battery) Kg 265-350
Wheel Size, Front (Mm) Φ80x70
Wheel Size, Rear (Mm) Φ180x50
Height, Mast Lowered H1(Mm) 2088
Lifting Height H3(Mm) 1600/2500/3000
Mast Height At Max. Lifting Height H4(Mm) 2088
Lowered Fork Height H13(Mm) 90
Overall Length L1(Mm) 1505
Overall Width B1(Mm) 1050
Fork Size S/E/L(Mm) 48/100/900
Fork Width B5(Mm) 980
Mast Ground Clearance M1(Mm) 28
Ais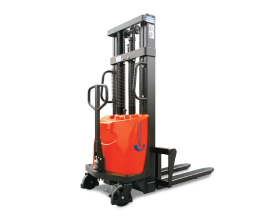 Model SBC
Capacity kg 2000
Min.fork height mm 76/85
Max.fork height mm 195/200
Steering wheel mm Φ180*50
Load roller mm Φ70*60
Fork width mm 542/570/707
Fork length mm 1150
Overall length mm 1568
Battery v/ah 6/7.2
Net weight kg 130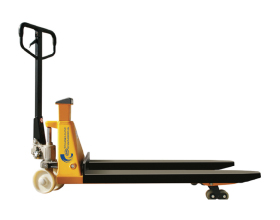 Capacity 450kg
Use for steel and plastic drum, with diameter 50~600mm.