TRADEMARC ENGINEERING was established in 1999 and is committed to providing our customers with quality, service and maximum satisfaction. Our company offers European quality approved, warehouse lifting equipment, which are manufactured with German engineered components. Our portfolio includes pallet trucks (manual and electric), stackers, high lift scissor trucks and lift tables, trolleys etc. We can custom-make to our client needs and offer premium and reliable s...
Featured Products
Model SBA-S
Load capacity/rated load Q(kg) 2000
Load centre distance c (mm) 500
Net weight kg 65-80
Tyre size front mm Φ180*50
Tyre size rear mm Φ80*70/Φ74*70
Lifting height h 3(mm) 200/190
Lowered height h 13(mm) 85/75
Overall length l 1(mm) 1534/1604
Fork dimensions s/e/l 45/160/1150
Distance between fork-arms b 5(mm) 520/550/685
Aisle width for pallets 1000x1200 crossways Ast(mm) 1733/1803
Aisle width for pallets 800x1200 lengthways Ast(mm) 1783/18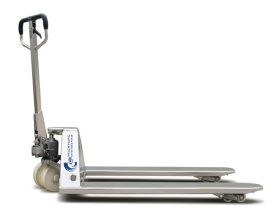 Capacity 350kg
Max. lifting height 800mm.
Use for steel and plastic drum, with diameter 70~600mm.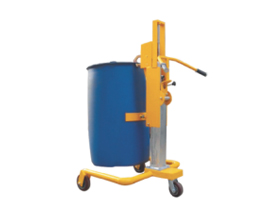 Capacity 1440kg